Services
Personnel and payroll administration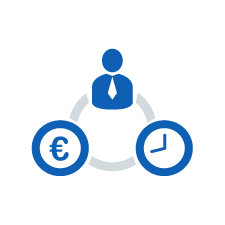 Personnel and payroll administration includes activities related to the start, duration, change, or termination of employment. Our clients in addition to a low error rate and regular communication with them appreciate the complexity of the service provided. For example after payroll processing we distribute employee wages from our bank accounts, so our client remits to our bank account total amount only and we realize all transfers. As a matter of course we use electronic payslips, represent our client in case of audits, and offer connectivity of used software (Human) to other ERP (e.g. SAP). We monthly process more than 1,500 payslips, in the client's premises, but mainly in our premises.
Recruitment and selection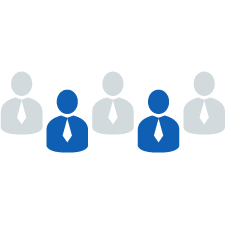 High quality recruitment and selection of staff is a critical business success factor, because only the right people add value to your service or product. We are able to implement both recruitment campaigns and executive search, in order to deliver candidates matching client's needs. We search for a wide range of jobs, from workers/ operators to executive directors. Our database has thousands of jobseeker records and, where appropriate, the vacancy is advertised. Frequent communication with both the client and the candidate is vital for our work. We save time to our clients and deliver all selection related administration. Due to use of proven, standardized selection and evaluation methods we can present the best candidates to you.
Psychometric testing and assessment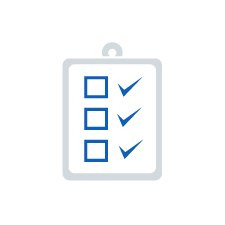 Psychometric testing and assessment service is used by our clients either in connection to the staff recruitment and selection, or in connection to career planning and talent management. It is recommended part of every assessment centre or development centre. Role plays and case studies are prepared in cooperation with client, tailored for a particular job, using situations occurring in the client's environment. Combination of several techniques maximizes the ability to predict future performance or behaviour. The modularity of used techniques and the internet access to some of them delivers high flexibility (time, number of candidates, place and way of screening).
Temporary placement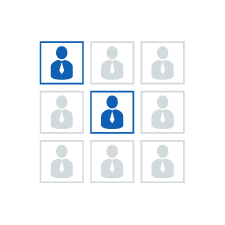 Temporary placement (also known as a personnel leasing) is the solution especially for increased numerical flexibility (e.g. time limited high volume order, demanding a higher number of workers). Labour Code limits number of labour contracts (2) for definite period within a given period of time (2 years), but offers higher flexibility to Temporary Employment Agencies. We realize recruitment and selection of employees, as well as personnel and payroll administration related to the employment of temporarily assigned employees. The client uses the abilities of allocated staff within the defined range - whether it counts in days, weeks, or months. Personnel leasing could be an option for necessary extension of the probation period, or solution to tough headcount limits defined by the company headquarter too.
Consultancy services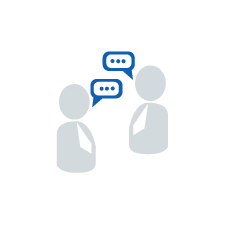 Our consultancy services mainly focus on processes in Human Resources, such as compensation, recruitment and selection, induction, performance management, internal communication, training and development, career planning (talent management), employee relations, organizational development, exit management and other. We also realize Personnel Audit or Organizational Structure Effectiveness Audit. Frequently demanded activities include job analysis, job evaluation and job description, analysis of Human Resources processes or their design. We have sound experience in representing employers in collective bargaining process (at company Collective Agreement level, or industry CA level), also with restructuring process management, or outplacement.
OH&S services and fire protection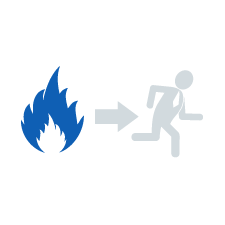 Health is the greatest treasure of human being. The health status determines all - vitality, creative ability, and effort to know or achieve more. The basic human rights include both, the right to health and the right to a favourable working environment. OH&S services and fire protection, provided by our experienced authorized Safety and Fire Protection technicians, facilitate the safe performance of work without any harm to employee's health. Clients benefit from our experience and knowledge of various sectors (industry, medical, services etc.). We are regularly actively involved in audits provided by government authorities. Our activities are performed on the basis of valid licenses and certificates. Our priority, in addition to OH&S training activities, is preventative control in the workplace, indicating deficiencies and proposing corrective actions.